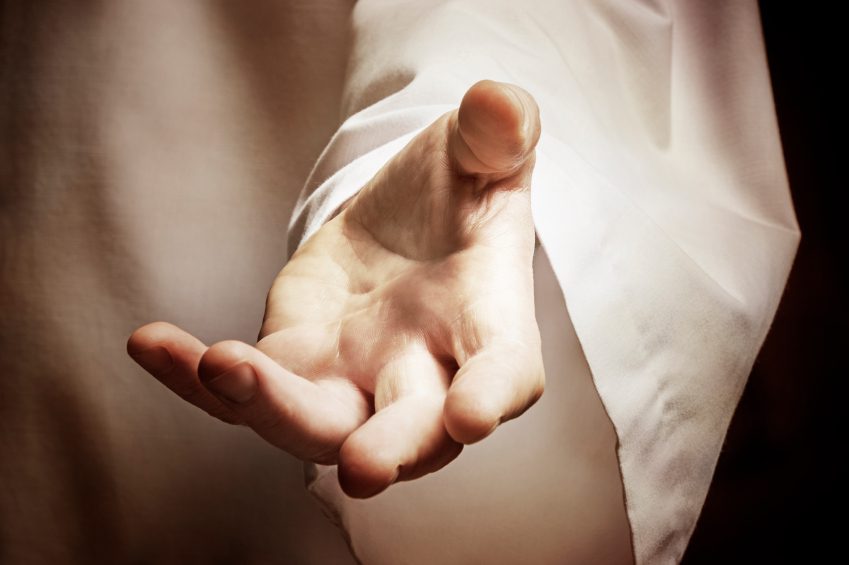 I came across this story through Sister Emmanuel's Children of Medjugorje June 2008 Newsletter.
Sister Emmanuel writes of Father Tim Deeter's experience of ministering to the sick and dying as a hospital chaplain. He testifies particularly of the supernatural power given through the Sacrament of Reconciliation.
It is such an incredible story!
Enjoy!
May this story forever change us:
"A coma of light?
Father Tim Deeter's witness, given last night, is
going to comfort many who refuse to compromise with the culture of
death! A sick person in a coma is a soul who lives mysterious
experiences with God, and God sometimes allows these experiences to come
to the light…
While serving as an assistant parish priest, Father Deeter was also
assigned the night shift of chaplaincy at a large Catholic hospital
directly behind the parish. The night shift was busy for him, and he
would see many patients. It was a time when all the exams and tests had
been completed by the doctors for the day, and all the visiting family
members and friends had gone home. The patients were left alone, many
of whom were awaiting surgery the next day. It was during this time,
more than any other during the day, that patients requested the presence
of a priest.
There was one person in particular whom Fr. Tim visited every
evening. Helen had been in a coma for several weeks (comatose patients
can often still hear, since hearing is the last sense to leave). He
would pray an Our Father, Hail Mary, and Glory Be with her each night
and then briefly fill her in about the latest happenings of the day:
news, sports, weather, etc. One evening, Fr. Tim had a long list of
people to visit, and so he thought he might not have time to see this
particular woman. "Besides", he thought, "she is not responsive, so
would it really matter if I skipped a night? Would she really miss
me?" Yet, when he finished his nightly rounds, he had this nagging
feeling that he should still visit Helen.
It was about 3 o'clock in the morning. Father entered her room, not
even turning on the lights, for the moon was bright and provided
enough. Sitting in a chair next to Helen's bed, he began to quickly
recite the usual prayers, figuring that this would be enough. Still he
had a feeling deep inside that he should do something more for her.
Something then told him that he should give Helen the opportunity for
the Sacrament of Reconciliation; perhaps she did not have the chance for
absolution prior to her illness. So he explained to her that he would
offer her sacramental absolution. He indicated that he would give her a
short period of silence during which she could acknowledge her sins in
her heart. He then recited an Act of Contrition and asked Helen to pray
along with him silently. Following this he prayed over her, giving her
absolution from all of her sins. (Remember: the word 'absolution'
does not mean 'forgiveness', but 'release'.)

As Father concluded the words of absolution, Helen sat bolt upright
in her bed! With eyes wide open, she reached forward her arms and,
with a smile on her face, cried out, "JESUS!"
Shocked — and not afraid
in the least — Fr. Tim quickly turned towards the wall that Helen was
facing, and saw a small wooden crucifix hanging on the wall. He looked
back at Helen, and saw that she had fallen back on her pillow, and
died. It took Father several minutes to comprehend what had happened:
something in Helen's life had been tying her down to this life, but when
she was released from that bond, she was freed to go to Jesus. Father
said to us, "It was like being in my room, writing at my desk, and
suddenly feeling someone is there. I turn, and see a shadow in the
hallway, or the door quietly closing. I don't actually see who it is,
but I know someone was just there. In the same way, I did not see
Jesus, but I am certain that He had been in that room."
At Helen's funeral, her sister approached Fr. Tim. She had heard
that he had been with her sister at the time of her death. Father told
her that he had given Helen sacramental absolution, even while she was
comatose. The woman expressed her gratitude, and said, "When my sister
and I were children, we were taught to pray every night for the grace of
a happy death (dying in the state of God's grace). Now I know that God
heard our prayers, and I am so grateful that my sister was able to die
in peace."
Sometimes Father Tim asks comatose patients to hold his hand tight if
they want to receive absolution. These patients would often respond
with a light pressure of the hand, indicating that they hear and
understand everything, and that they wish to receive the Sacrament.
These testimonies should be shouted from the rooftops!"
This story speaks so powerfully and profoundly of many things. Here are a few that come to mind:
1. The sanctity of life of all from conception until natural death
2. The importance of providing loving care and ministry to the sick and the comatose
3. The power of Absolution and Confession
4. The power of a sacrificing and selfless priest who stands in the place of Christ
5. The importance of praying for a happy death
6. The 3 O'clock Hour of Mercy
7. The joy of heaven that awaits us
May we ponder this story and it's importance, and pray.
Dear Jesus, thank you for loving and providing for us unto death – and for giving us the means to reconciled with you through the Sacraments and the ministry of the priesthood.
How grateful we are for your intimate love and mercy tangibly expressed and given to us through your shepherds. Thank you for enabling them with the power to free us so we can experience an eternity of glory with you in heaven.
Amen! Alleluia!
Our Mother, Queen of Peace, pray for us now and at the hour of our death, Amen!
© Janet Moore 2019. All Rights Reserved.