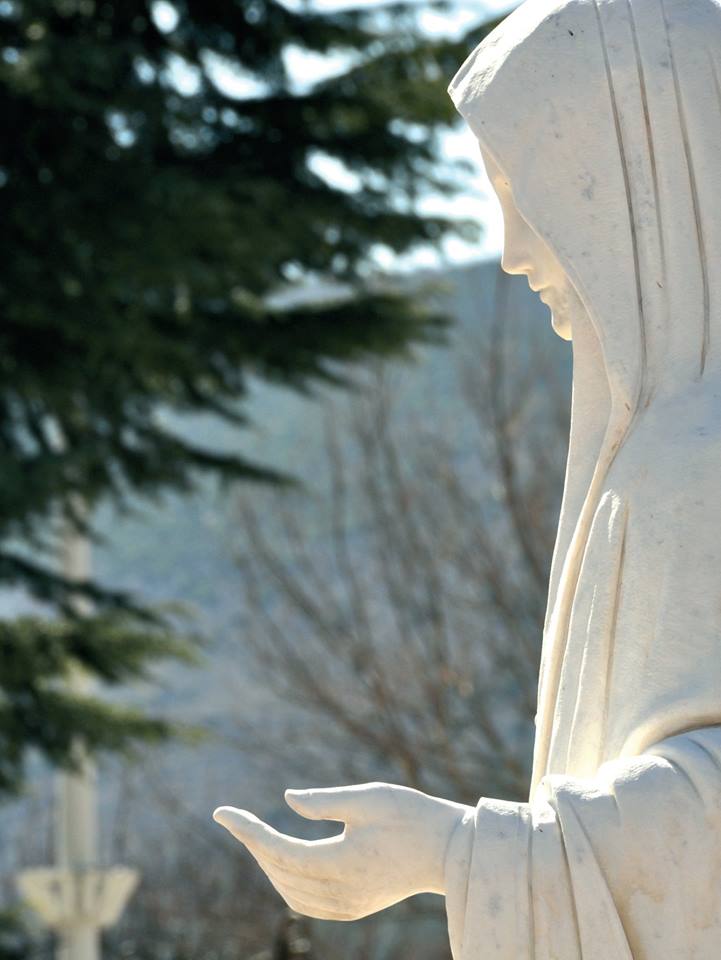 What an amazing day!
Every year on this date, Our Blessed Mother of Medjugorje gives a
special message to Mirjana! It happens to be Mirjana's birthday, but
Mirjana has said Mary doesn't come because it's her birthday, but
because this date has a special place in God's plan.
Mirjana says:
"When
everything starts happening, then you will be able to understand why the
18th of March, why every second of the month, why Wednesdays and
Fridays are days of fasting, everything will be clear."
Added to Mary's
special plans for this date, (or perhaps this is part of the
specialness of this date) is that it's also the Vigil of the Solemnity
of St. Joseph!

I write about St. Joseph here and here! May these writings be a gift to you.
Here's Our Blessed Mother's reported Message for today, March 18, 2019 given through Mirjana Soldo:
My children!
As a mother, as the Queen of Peace,
I am
calling you to accept my Son so that He can grant you peace of soul –
that
He can grant you that which is just,
which is good for you.

My
children, my Son knows you.
He lived the life of man, and at the same
time of God:
a wondrous life – human flesh, divine Spirit.
Therefore, my
children, while my Son is looking at you with His eyes of God,
He
penetrates into your hearts.
His tender, warm eyes are looking for
Himself in your heart.
My children, can He find Himself [there]?

Accept
Him,
and then the moments of pain and suffering will become moments of
tenderness.
Accept Him,
and you will have peace in [your] soul –
you will
spread it to all those around you –
and this is what you now need the
most.

Heed me, my children.
Pray for the shepherds, for those whose hands my Son has blessed.
Thank you.