1. Woo Hoo!
After receiving the good news in an email from my friend (who shared the post on her
blog
), I jokingly asked my husband this morning, "So, do you know who you are looking at?" (Wanting to tell him: A contributing author of the NCR).
Without skipping a beat, he said, "Jesus."
Wow.
He said it half jokingly, half seriously…
Wow, that is so much better than being known as an author.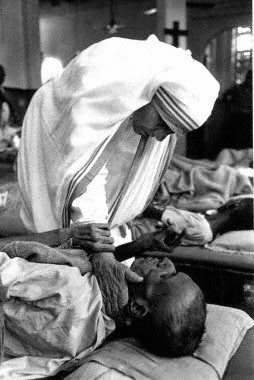 2.
It made me stop and think.
Thoughts of a song my husband wrote, entitled, "Who He Was" flashed through my mind. It is a song that speaks of his befriending a homeless man and how he began to understand who he truly was … (Jesus).
Also, a profound story I had just read in
my friend's new book
came to mind. It shared how Mother Teresa left Pope John Paul II waiting, eventually missing her appointment with him entirely. When her sisters grew anxious as she ministered to a man she had noticed on the street who was dying, she told them, "You go and take my place. I am with Jesus. Tell the Pope that I am sorry, but I'm here with Christ."
Wow.
Wow. We are all Christ. What would happen if we all recognized and acted on this amazing Reality?!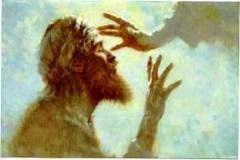 3. I have been praying with dear friends (off and on) for over ten years. Because of ongoing struggles with my health, these dear women wanted to pray for me and (for the first time ever) to lay their hands on me! What a visible and tangible expression of God! Amid the acknowledgment that so many others are more in need of prayer than I am, I can't express my deep love and gratitude for this act of love that they offered me. Or the beauty and power of the Holy Spirit that was manifested so palpably for each of us.
God truly does want us to pray for each other — even to laying on of hands. What a grace to pray for one another — even if our needs seem small and insignificant — God cares!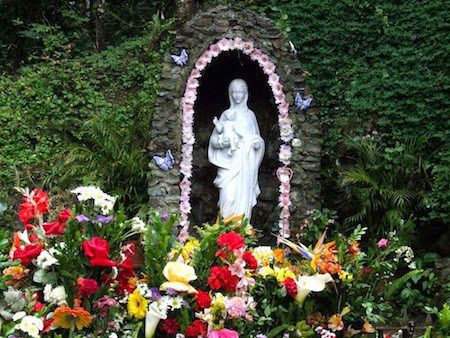 4. A new amazing prayer community began in our city last night – I'm still pondering and praying about it. Have you heard of Betania? The local bishop approved certain apparitions of Mary, Virgin and Mother. Reconciler of all people and nations, which took place there (and continues to take place?) on an area of land named "Bethany" in Venezuela. The bishop named it a holy site and many pilgrims travel there. The cause for sainthood of
Maria Esperanza
, the main visionary who was purported to have the stigmata and other spiritual gifts has been opened. Dr. Alan Weilert, a pilgrim to Betania 17 times, has been entrusted to share the spirituality and mission of this holy community in our city. It is the 17th community to share in the this spirituality and gifts of Betania and so it is being called: Betania 17. As this continues and I do more research on it, I look forward to sharing about it further.
5. On a rare day off of school, my daughter and I were able to enjoy family time. Time visiting my mom. (Yea!) Time at my brother-in-law's cabin, where we took turns racing around his land on an amazingly fast and agile lawn mower. What was a blast! At dark, we experienced the pyromania of my husband and his brother as they lit a bonfire of brush that had recently been cleared off the land. The dry leaves became a magnificent light show of a thousand sparkling embers driving off into the sky … Wow. It was beautiful! Added to this, was watching my husband help control (?!) the fire (i.e. dangerously flirting with becoming extra crispy). It was completely nerve-wracking for the first 5 minutes, and then –after realizing our pleas for caution and safety were utterly useless — we began to find it hilarious each time he skirted death and came out (mostly) unscathed! 🙂
6. Much of this week I have been preparing for a
retreat on the Rosary
I'm offering next Tuesday! Thursday morning, I was able to share my love of the Rosary at a beautiful Miles Christi prayer group that I am blessed to be a part of. What a wonderful grace! — I will share more about this next week.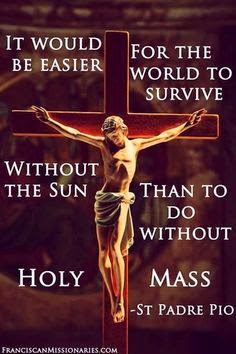 7. Last, but certainly not least — being able to participate in daily Mass (the greatest gift imaginable) and celebrate so many amazing feast days that have occurred since last Friday! We commemorated St. Vincent de Paul; Sts. Michael, Gabriel and Raphael, the Archangels; St. Jerome (Happy feast day to all my family!); St. Therese the Child Jesus; The Holy Guardian Angels; and now, today, is First Friday!
God bless you all!
Copyright 10-3-2014 Janet Moore